When it comes to Christmas there are plenty of differences between Ireland and the States. Overall though? To me the feeling is the same. The frantic shopping, the putting up of the tree, wrapping the presents and baking lots of goodies. I was a little concerned last year thinking I would be pretty sad and homesick during the holidays but in reality I was actually fine. I didn't really feel
jipped
or that I was missing out on too much. Now there are some things that aren't done the same, but there are enough new things that I can add in that makes me feel like Christmas is still Christmas even on the other side of the Atlantic.
For me
Christmas
begins after Thanksgiving. I always try and get the tree up right after turkey day, I put on a Christmas Story (a MUST in my house!) and hang the stockings and bake some cookies. I have been able to find candy canes (usually at the
German
grocery stores) and most of my Christmas must haves. There are decorations in town and at the shopping centers and Christmas music being pumped full blast in the shops.
There are things over here in Ireland though that it just wouldn't be Christmas without that I have come to enjoy, but really aren't necessary for the holidays for me! (Now for James this is a totally different story
haha
!)
Christmas must haves in Ireland:
The Christmas RTE guide. We have to buy it every year and my husbands spends
waayyyy
too much time pouring over the magazine looking at what movies will be playing and reading articles featuring that years big "stars". I don't see the big deal about it but for James its just not Christmas without it.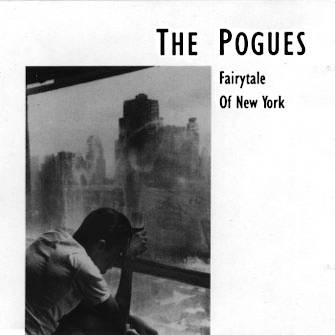 The song Fairytale of New York. Now I never even heard of this song until I moved to Ireland but it is played CONSTANTLY!! Last year I shocked pretty much all of my friends by not knowing the words, or caring too much about the song. I was told I would have to know this song to pass my citizenship test (
har
har
)
The Late Late show Toy Show. Its a Christmas ritual for most people here in Ireland and Christmas just doesn't begin for most people until the day after the toy show. I watched it last year and HATED IT! I thought it would be an hour long show with some toys and jokes and
Christmas
cheer. Wrong. It was nearly 3 hours long with Ryan
Toberty
(the host) wearing an ugly
Christmas
sweater (there are many who watch just to find out what the sweater will be)
awkwardly
interacting with kids showing off this years "hot toys". I found it tedious and it just DRAGGED ON. I made a point of not watching it this year. I think its something that you have to grow up with.
Christmas crackers. You just can't have a Christmas dinner/party/get-together here without some crackers. I really like this part of Christmas- I think its fun pulling the crackers to see who wins (its like the wishbone, who ever gets the bigger part wins!) Wearing the paper hats, seeing how bad the joke inside is and playing with the tiny little toys that come inside the cracker. I plan on buying a couple of boxes of these and bringing them back to the States for my family to enjoy this year!
Tins of Roses....or Quality Street or several other types of assorted chocolates or biscuits (cookies). I think here the most common thing is Roses- people usually have a tin or two lying around the house and most people bring over a tin when headed somewhere for
Christmas
dinner. I really like the tins of chocolate but won't buy them for our house as there is just two of us and I know who would end up eating most of it
haha
.
There are other traditions here- like the 12 pubs of
Christmas
. Pretty self explanatory- Go to 12 different pubs in a row, have a drink in each....see who makes it to the end. I did one last year...I think I made it to 9? maybe 11? it all gets fuzzy after pub 7
haha
.
Also there is Farmers Christmas, or the
8

th

of December
. Its the Day of Immaculate Conception and for a lot of people that is the true start to Christmas. Its usually the busiest shopping day here (besides the 24
th
) and the day when all of the farmers (and travellers) head to the shopping centers to get all of their
Christmas
shopping done.
Of course there is St. Stephen's Day which is the 26
th
of December....I'm not sure the real reason behind the day besides getting pissed. Here in Ireland everyone heads to the pubs....I guess to make up for Christmas day since the pub was closed.
There is also something called Little Christmas (I think
thats
what it's called) which is done in January- from what I know about it
thats
the day when all the decorations are taken down and I believe its the husband's job to cook a Christmas dinner for the family. I heard a little about it last year but I think it differs depending on the family or where in Ireland your from.
This is my second Christmas here in Ireland and while I wish I was home in the States with my family I enjoy the new traditions I've added into my holiday celebrations and am looking forward to lots of roses and pints with family and friends! Roll on Christmas!
P.S. If I missed anything here is an article about
Christmas in Ireland
.